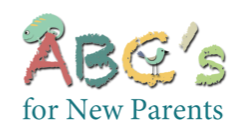 You can now order "ABC's For New Parents" in print format via Crown Publications
Here's what they say:
The gentle supportive tone of the "ABC's for New Parents" book enables ALL new parents to acquire many tips and strategies they can use on their parenting journey, and trustworthy information health professionals and educators can use when supporting families. Each letter of the alphabet relates to an important aspect of early nurturing, key to healthy social and emotional development. Each page includes a QR code that links to relevant videos or additional trustworthy resources. The whimsical animals associated with each alphabetical letter, the appealing images and the colourful page presentation entice the reader to read the book again and again, with or without a baby or toddler on their lap.
And here's your link for ordering:
https://www.crownpub.bc.ca/Product/Details/7610003564_S