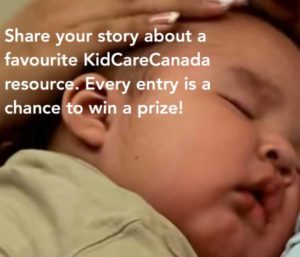 Have you a favourite KidCareCanada resource, maybe a video or a comment from our ABC's book, that has changed the way you interact with your child?
KidCareCanada has created a "Share Your Story" campaign for the New Year – with a draw for a special gift on Valentine's Day to show our love for our community of parents, childcare professionals and caregivers.
We are calling for your entries NOW!
You can email your story to estelle.paget@kidcarecanada.org
or find us on Facebook https://www.facebook.com/kidcarecanada/photos/a.470743826288265/2390529754309653/?type=3&theater and post your story on our timeline!