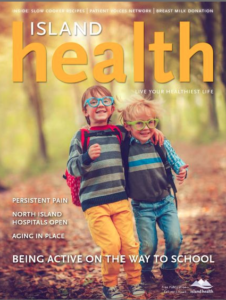 We are delighted that the Fall edition of Island Health Magazine features an article about our ABC book! One of many interesting articles in this publication which is available online as well as in print. See Page 6 of this edition – Building a Healthy Brain for your Baby!
And be sure to follow this great publication which covers a range of topics related to health and wellness.
Thank you Island Health!
http://viha.uberflip.com/i/884571-island-health-magazine-fall-2017